Madrid, 16th July 2020
We are very happy to announce that ASIMOB has been one of the organizations awarded with an ITS España 2020 award. The ceremony took place in the XX Congreso Español ITS, the most relevant national event in the Intelligent Transportation Systems sector.
In the congress, there were relevant stakeholders of the ITS sector in new technologies and transportation, including key representatives of the the Spanish Ministry of Transportation, Mobility and Urban Agenda, who also got another prize.
We sincerely thank the ITS España Association for the appreciation, and its contribution to the improvement of the safety, efficiency and sustainability of mobility and transportation in Spain.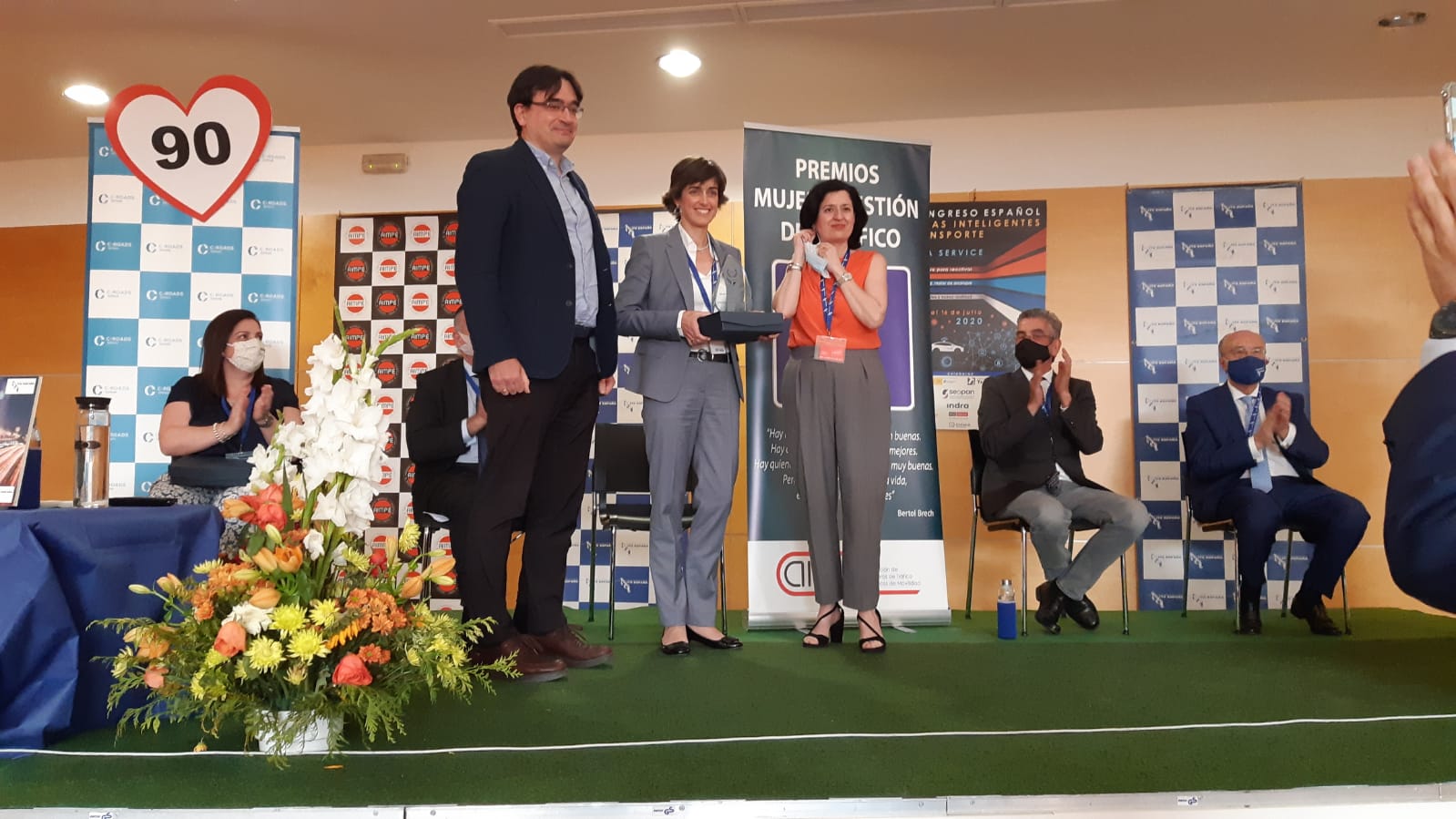 Click on the pictures to enlarge