Services for Smart Roads. Services for Safe Roads.
We invite you to discover our AI-based solutions and services, which provide insightful information about the safety conditions in the road network. Our services enable automated asset management for crucial elements of the road infrastructure that, until now, had to be manually managed.
Our suite of solutions is designed to cover the needs of road O&M activities. We automate the most repetitive tasks, and register metrics and evidence of the maintenance activities, to ensure that roads are always kept in the best and safest conditions.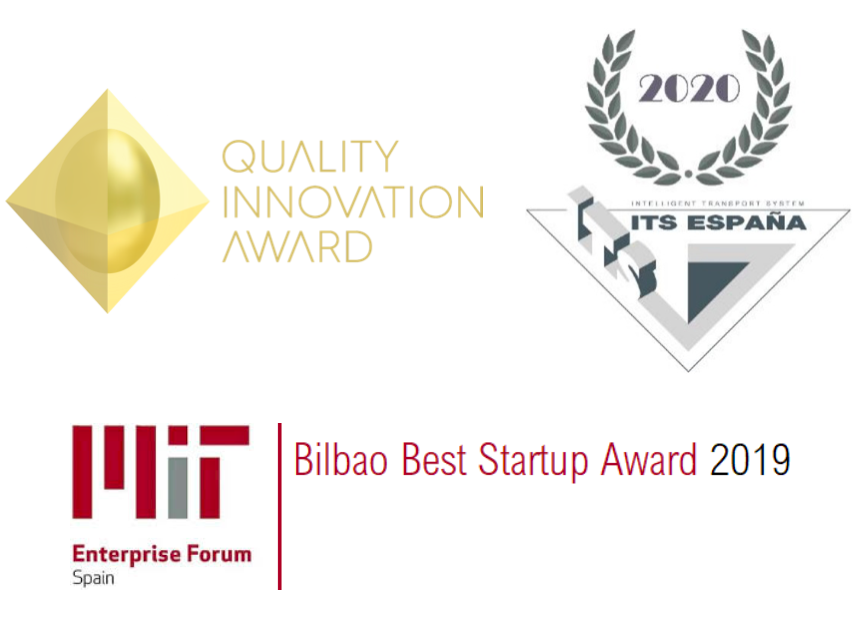 Remote monitoring of signage in road works areas
Verify that all road signage is correct during road works activities. This system enables:
Remote verification of the right visibility and location of the traffic signs along the road.
Performing automated inspections as often as needed: daily, twice a day…
For each automated inspection, a notification message reporting all the changes in road signage is generated: which traffic sign, where and the video footage.
Keeping a digital evidence of every inspection.
Is is possible now to ensure the correct signage for road works, directly from your computer or mobile device, with updated information. By checking the video footage, you can know about the specific context of the situation, and coordinate corrective actions without having to be physically in the site.
Early detection and evaluation of irregularities in the road surface
The impact of potholes, dips, or road bumps can be automatically detected and evaluated. This application enables detecting, geo-locating, evaluating and tracking the evolution of the irregularities in the road surface that affect driving comfort. Direct access to the video footage of the area provides additional information about the type of damage, and its extension.
Road maintenance managers can get a comprehensive view of the condition of the road surface, and take data, based decisions to optimize  renewal works.
Automated inspections of traffic signage
Digital inventories of vertical traffic signage can be created in an automated way. Even in extensive road networks, we can offer the quickest way to generate an inventory, and to remotely verify and validate it.
Our solution for vertical traffic signs also digitizes the regular inspections, and triggers an alarm for every incident detected. Maintenance teams can have total control of each and every traffic sign, and ensure its perfect visibility.
Video access for each sign gives insights into the conditions and location where it is placed, and help decide the best corrective action when needed.
Layers of water, ice or snow have a big impact in the grip of the tyres of vehicles. This solution enables the detection of the areas where there is high risk of grip loss, due to weather conditions.
Winter maintenance services can detect the areas where water, ice or snow accumulates, and keep their road as safe as possible.